There are so many things to celebrate at this time of year.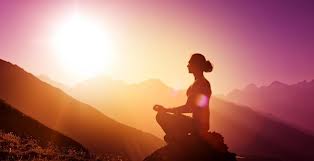 We get to go indoors after the endless activity of summer, there are holidays galore, and everything has an air of new beginnings as we settle into a different routine. However, the humidity and chill in the air can also bring on colds and flus, and we seem to sometimes be surrounded by sick people.

It becomes especially important right now to pay attention to your own health and work towards supporting your immune system naturally so that your body is strong enough to fight the bugs off before they take over.

Here are a few very effective things you can do right now:


-Reduce sugar consumption. Even small amounts of sugar have been shown to significantly impair white blood cell (the soldiers of our immune system) function, thereby suppressing our immune system's ability to keep infections at bay. Slow down on sweets, opt for whole wheat breads and pastas, and cut back on pop as one of the most proactive ways to support a healthy and strong immune system.


-Use immune boosting herbs. Although not the tastiest of remedies, herbs such as Echinacea, goldenseal, and oil of oregano support your body's natural immune system in doing its best to defend against invaders; they can be taken preventatively or at the slightest hint of impending sickness. A diet high in garlic and ginger has a similar effect.


-Practice yoga. Stress wreaks havoc on our immune systems, as does a sedentary lifestyle, so a regular yoga practice is serving up a health double whammy by giving your body a form of moderate exercise as well as an effective stress relief technique. Of course, if yoga is not already a part of your workplace wellness programs, get in touch with us to see how it can be.


-Do the things we all know we are supposed to do anyway. Wash your hands often with regular soap; anti-bacterial soaps in fact encourage resistant strains of bacteria and don't give your immune system the chance to get strong. Drink lots of water. Get plenty of rest. Moms have been telling us to do these things for millennia for a reason – they work. Take good care of yourself this winter so that you are free to enjoy all the gifts it has to offer.
Innergy Corporate Yoga Inc.