Yin Yoga is very different from other,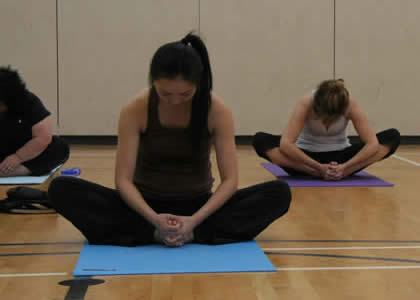 more active styles of yoga.

If you've never practiced Yin Yoga before, you may be surprised both by what it entails and how difficult it actually is.


Yin Yoga involves holding gravity assisted poses (like Butterfly, Pigeon, etc) for a longer period of time, typically 1-5 minutes or longer. As gravity allows you to let go and sink more deeply into the pose, you go past the muscles and start working into the tendons, fascial tissues, ligaments, etc. When this happens, there is an extremely deep release.
That release is obviously physical and students who practice yin yoga feel the effects of it immediately, but in yin yoga we also start working deeply into the emotional body. Emotions like anger and frustration are big ones that come up for a lot of people when they start doing yin yoga.
If you're looking to expand your yoga practice, yin yoga is a great compliment to more "yang" styles like power or vinyasa, even hatha. We currently offer both corporate and private classes for yin. Give us a shout for more information.