A MOMENT OF SERENITY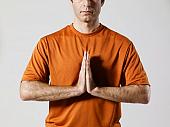 God, give us grace to accept with serenity
the things that cannot be changed,
Courage to change the things
which should be changed,
and the Wisdom to distinguish
the one from the other.


Living one day at a time,
Enjoying one moment at a time,
Accepting hardship as a pathway to peace . . .

-Reinhold Niebuhr


In our modern culture of distractions and influences, it is easy to lose track of our purpose. We struggle to fit in, struggle for what we think is right, struggle for what we want, struggle for material, beauty, land, faith etc.. When we take a step back and look at our life and all of this struggling, it is easy to understand how we all can feel lost.

The Serenity Prayer in its basic essence has been told in various forms throughout the world's history. Regardless of our ethnicity, religion or social influences, if we tap into the peace of solitary moments and serenity we can begin to find ourselves.


When we look at our neighbours and friends and watch them struggle as we all do, we may feel a sense of camaraderie or loss. But, it is within these moments that we must choose to let go of the struggle and accept the present situation. That is not to say we should give up hope. But rather take a moment to reflect on what is important. What gives you passion? What directs your life? What are your values? What do you really need? Do you have enough?


Your answers to these questions will change over time. This growth and learning about you is a never ending process. Find the courage within yourself to love unconditionally. Accept that you and everyone else will make mistakes. Learn from each experience and let go of that which does not serve you.