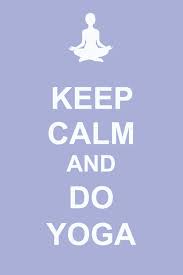 Why would someone do yoga? Why do YOU do yoga?


There is a long list of reasons as to why someone may take up doing yoga and then continue doing it. All the ones you might expect like reduced stress, increased flexibility, improved strength, inner peace, etc.


But why does someone REALLY do yoga?


It's been my opinion that while you're in that hour long yoga class, you feel pretty amazing, but what about after class? Well, after class the person typically will have a "yoga buzz" as their body is pumping itself full of feel good relaxing hormones and stress is at an all time low. If you've ever done yoga, you know exactly how good this yoga buzz feels. But it does eventually wear off within an hour or so.


So of course there is more to it than that….I believe that people do yoga because the effects of yoga keep going long after they are off of their mats. And not just the buzz or high you feel but things like being less reactive and not ripping the waitress' head off at a restaurant when she makes a mistake with your order or remaining calm in traffic instead of freaking out and screaming at people. Things like the ability to have perspective and understand where someone else is coming from when they have a different opinion than you.


Even being able to feel extreme loving feelings for all creatures around us tends to happen when you start doing yoga. In short, you just feel better more often but you can't quite explain why. The why is that your consciousness is shifting and YOU are spiritually evolving, but we won't get into that in this post.


The point is, THIS is why we do yoga – we may not even realize it, but yoga allows us to see the world and everyone in it the way it is truly is: we are all one, it's a crazy world we live in and we're all on this crazy and fun journey together. The more you have fun and enjoy your life, the better you feel. The nicer you treat others, the better you feel. And yoga makes us feel good – more often and for longer.


You don't need to understand it fully. If yoga has enriched your life in even one small way, we hope you keep doing it.