LYNN ROBERTS - PRESIDENT AND FOUNDER
Lynn holds a 4 year Bachelor of Journalism with Honours degree from the University of King's College in Halifax, Nova Scotia.

Lynn discovered yoga for the first time in 1999 and quickly became hooked. She completed her Hatha Yoga Teacher Training in 2004 through the Prana Yoga College in Vancouver, BC, her Pre-natal Yoga Teaching Training with Urban Yoga and her Yin Yoga Teacher Training with Bernie Clark in Vancouver.

Lynn founded Innergy Corporate Yoga Inc. in 2004. By 2011 the company had served over 2000 clients. In 2011, Innergy was a finalist in Small Business BC's Successful You contest, as a nominee for Best Company in BC.

In 2012, Lynn invited Dan Mezheritsky from Fitness on the Go to join her success team and in 2013 Innergy began offering a Yoga Teacher program across Canada and the United States. The program is designed to fast track yoga teachers into a full-time career teaching Corporate and Private Yoga to stressed out employees and individuals. With Lynn's passion and dedication for yoga and success record in business, and Dan's reputation as a master business coach in the field of health and wellness, together they have expanded Innergy and taken it to a whole new level of success.
Lynn is also the mother of two amazing girls and lives in Kamloops, BC.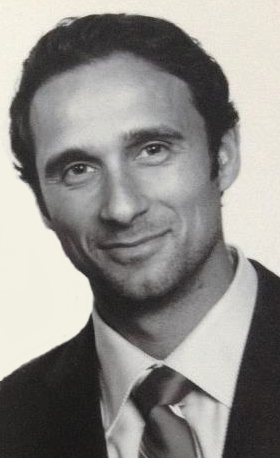 DAN MEZHERITSKY - VICE PRESIDENT
Dan is the Vice President of Innergy Corporate Yoga and the President and founder of
Fitness on the Go
.

Dan was a national team track and field athlete from 2003 to 2005 and his enthusiasm for sport naturally grew into a passion for health and fitness. When he started Fitness on the Go in 2005, he quickly found himself excelling in marketing and entrepreneurship. His business numbers had tremendous growth, generating $260,000 in sales in his first 12 months, $540,000 in the next 12 months and $850,000 in year three.

Dan is an advocate of on-going education for yoga teachers and personal trainers, and he strongly believes in providing the best customer service for his clients. He inspires yoga teachers and personal trainers to be entrepreneurs by teaching them the best tactics and practices to build their business properly the first time.